Our Staff
The mission of being a servant community is led by a dedicated and compassionate staff.  Please feel free to reach out to them with any questions you might have about WPC. Below, you can read more about these special individuals.
The Rev. Dr. James (Jim) Lunde, Pastor and Head of Staff
Pastor Jim is originally from Lansing, Michigan.  He discerned a call to ministry while participating in youth conferences and while in college working at Massanetta Springs Camp and Conference Center.  He is a graduate of Alma College in Michigan and Union Presbyterian Seminary in Richmond, Virginia.  Following seminary, Pastor Jim served in the Lake Fellow in Parish Ministry Residency program at Second Presbyterian Church in Indianapolis, Indiana.  He then served as the Pastor of Graystone Presbyterian Church in Knoxville, TN until coming to WPC in 2016 to be our Pastor.  In 2023, Pastor Jim completed his Doctor of Ministry degree at Union Presbyterian Seminary. As a life-long Presbyterian, Pastor Jim loves the church and its ability to be a place that builds disciples and brings people together in Christ.  He loves getting to know folks in the church as well as the opportunity to dive deep into scripture through his preaching and teaching ministries.  When he's not busy writing sermons and visiting church members, Pastor Jim enjoys spending time with his family, cheering on his Michigan State Spartans, traveling, playing golf and tennis, and listening to podcasts.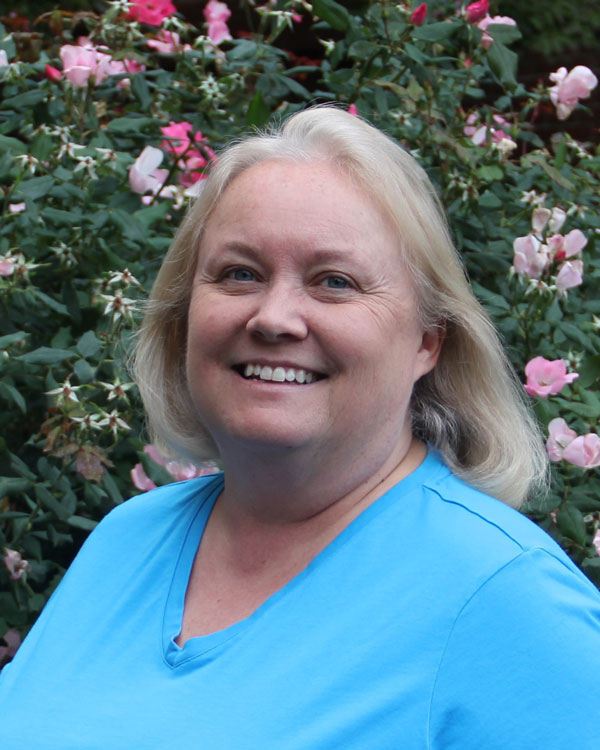 Mary Hall, Office Manager
Mary has been a member of WPC since 2003 and joined the staff in September of 2009 as Office Manager/Financial Secretary.  She served two terms as a Deacon and serves on several committees including the Fellowship and Membership committees.  Stop by the church office some day to say hello.  She is never too busy to sit and talk awhile.  But, be warned, she might put you to work!
Suzan Hamill, Director of Christian Education
Suzan grew up in Bowie, MD and earned degrees in Speech Communication and Theatre Performance from the University of Maryland. She worked at NASA/Goddard Space Flight Center as a coordinator within specific missions involving various international space agencies. After marrying Tom and living in Australia a couple of years, they became parents to Lea and Aaron. She is a life long Presbyterian having served over the years as a deacon and elder. She enjoys her music and chapel time with the children of WPS as well as volunteering for various Sunday School classes, Vacation Bible School programs and getting to be director of the Christmas play.
Jeff Anderson, Music Director
Jeff joined WPC as our Music Director in the summer 2022 after retiring to Fauquier County. Jeff is an accomplished musician, choral teacher, and church Music Director and we are blessed by his gifts and passion for leading and teaching sacred music.
Anne Timberlake, Organist
Anne is a native of Warrenton, growing up in the Warrenton Presbyterian Church, where she began studying organ with Mrs. Isabelle Jones.  Advanced studies were with Scott Withrow at George Peabody College for Teachers in Nashville, TN, and with James Dorroh and Warren Hutton in Birmingham, AL.  She has been a church organist since 1971 serving churches in Nashville, Birmingham, and Falls Church before returning to become the organist at WPC in 2003.  Anne is an active member of the American Guild of Organists and holds the Service Playing and Colleague Certificates awarded by the Guild as well as Bachelor of Science and Master of Science degrees, each with a major in Physical Education and a Minor in Music.  Having retired from a long career as an educator, she is excited to focus on her work as organist for WPC.
Jeanette Walker, Children's Choir Director
Stacy Stevens, Director of the Warrenton Presbyterian School
Becky Guinn and Jenelle Yowell, Nursery Staff